Two-factor authentication: the new frontier of secure access to web services
2021-03-23 -
2FA
Strong authentication
Once upon a time, there was a password. It was enough for us to put our name and a "secret" word to make us feel calm and secure. Today, however, this is no longer enough. Cybercriminals always find new ways to violate our privacy and security.
How does two-factor authentication protect us?
Two-factor authentication is a tool that allows us to authenticate the identity of a person who is operating on the Internet and protect their security.
This type of authentication falls under the definition of "Strong authentication (opens in a new tab)" because, through a double "certified" and authoritative source, it uniquely identifies the person who is validating the operation.
The basic principle is clear: to identify a person who is operating through the Internet, a secondary and personal channel must be activated that authorizes the operations to continue.
To give a practical example, in most cases a confirmation via email or via mobile phone is used alternatively. In this way, the combination of secret password and a one-time interaction on a personal device makes access secure.
Simple activation and maximum security
The steps for activating two-factor authentication are usually very fast and involve registering the user with at least two "channels" to verify the source (e.g., email and telephone number), installing an App on your smartphone and confirming an identity through a one-time activation sent via email or text message.
Sign up step 1: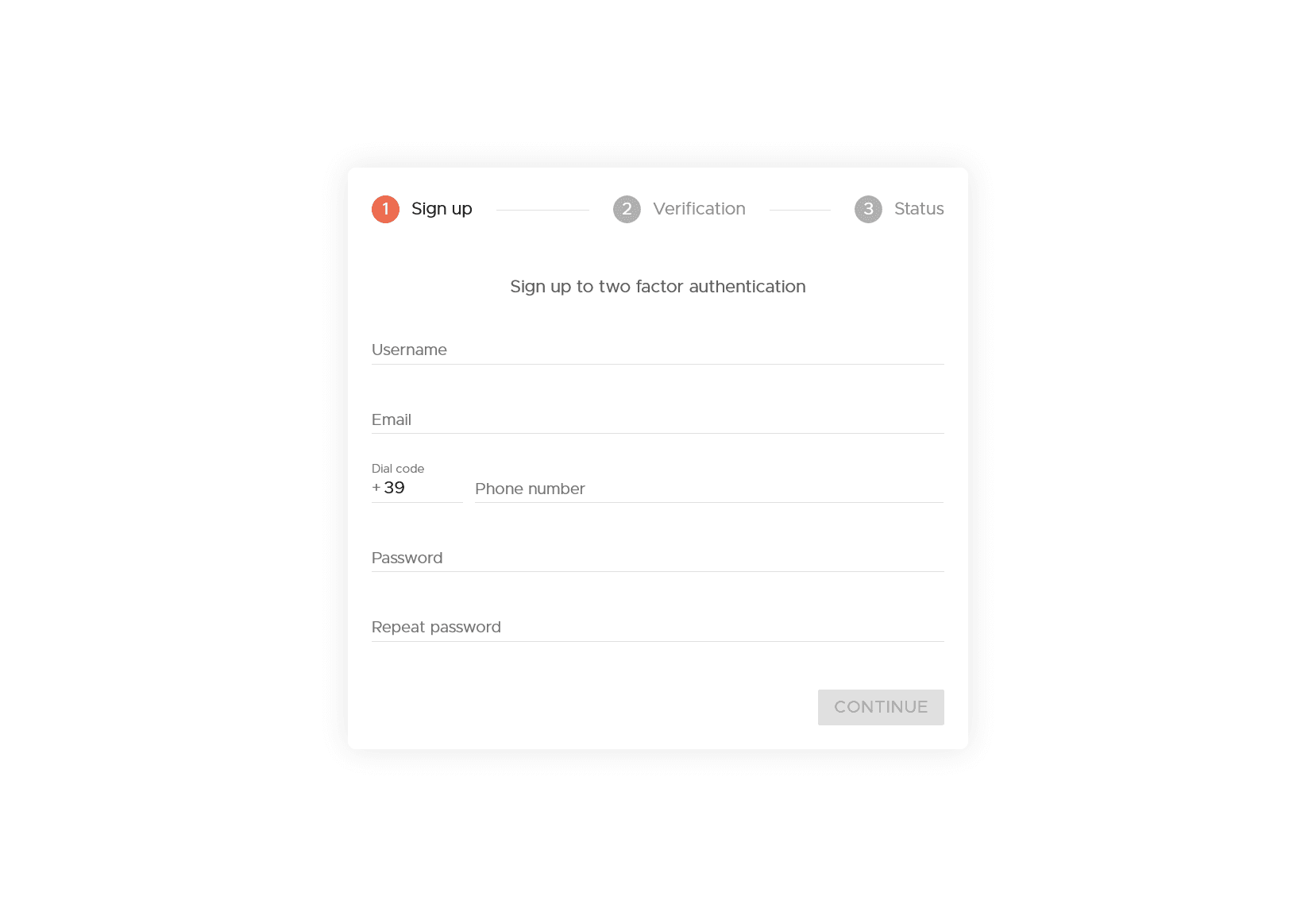 Sign up step 2: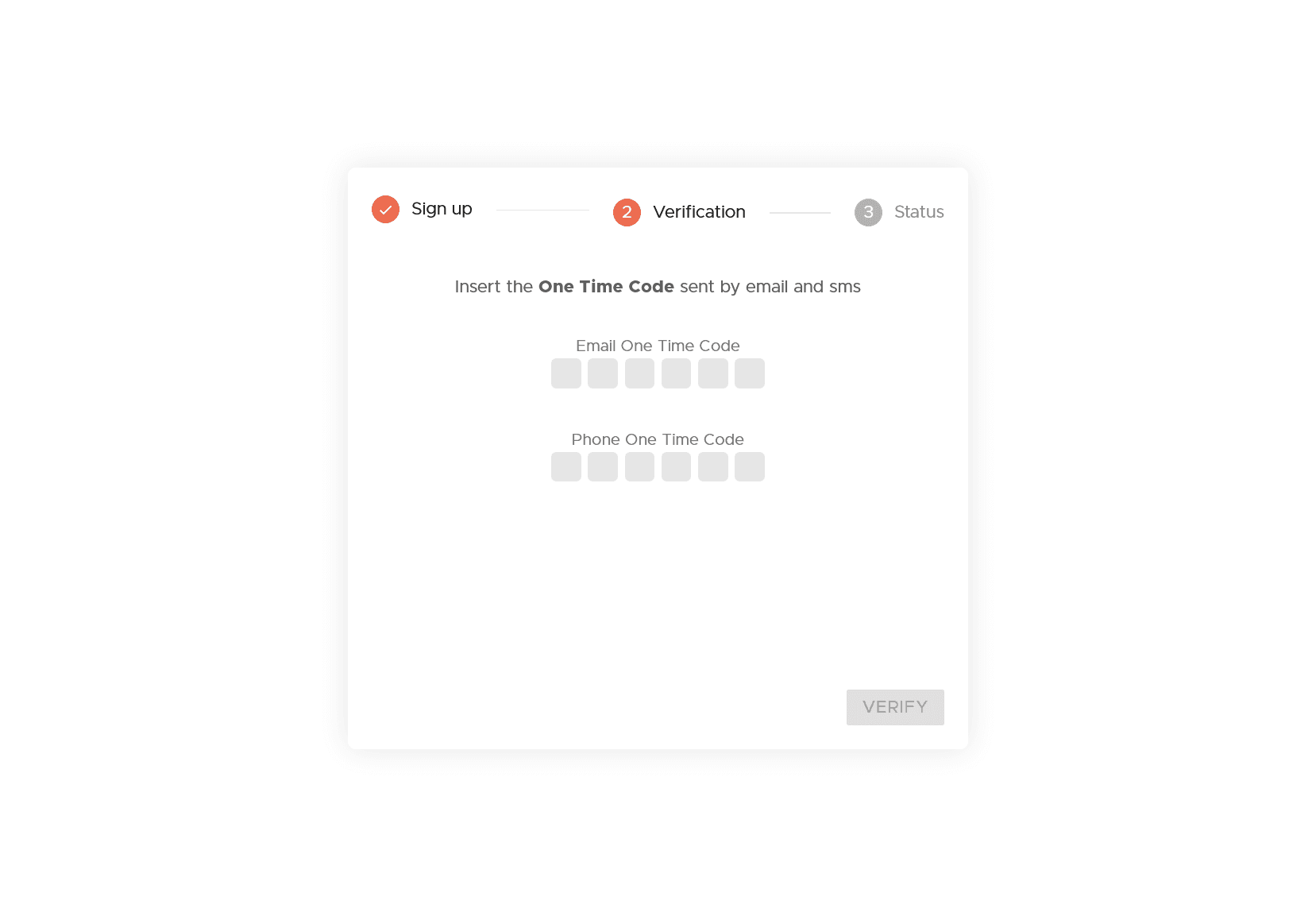 Login pending approval: In some cases, where particularly sensitive services are used, a "visual" proof is also required by the service provider.
Oplon Networks has always been committed to IT security and Strong Authentication to secure the distribution of services, especially with regard to the crucial ones.
Through the Oplon Two Factors Authentication product, it limits the use only to the people who have the right to access them by "filtering" all requests for services, discreetly tracking the operations to ensure maximum security.
The two-factor authentication technology supports the authentication and authorization technology through the use of digital certificates. The latter remains the basis for having encrypted connections in order to guarantee privacy and non-editable information on the web by third parties. All manageable with the simplicity of a click through an App on your smartphone.
This is precisely the basic ingredient of the solutions designed by Oplon: simplicity that relieves the user of all worries and complications in order to ensure privacy, security and top-grade reliability of the service.
Two-factor authentication goes precisely in this direction, ensuring the maximum peace of mind for all our customers.